The Oasis Room was brought to bring relaxation and pampering to our ladies in attendance! We are currently seeking vendors to provide services.  Some examples are spiritual readings, astrology readings, massage, make-up or skin consultation, nutrition consultation, hand massage, meditation, etc. Pampering of any sort and a variety of services ranging from 10 minutes to 30 minutes depending on the scope of the service. The services are complimentary to ticket holders from 9:00 a.m. - 5:00 p.m. 
If you are interested in becoming an Oasis Room vendor CLICK HERE to download a copy of the vendor application. To pay the application fee online CLICK HERE
Henna 
by Michelle Dawson & Debra Fuchs Zimmerman
Length of Service:  3 ladies every 15 minutes
Henna is a spiritual art once used specifically in ceremonies and now widely recognized as a gorgeous and natural form of temporary body adornment. It is a plant based dye that stains the skin for up to three weeks. The folklore and tradition linked to this art is fascinating and vast and in Michelle Dawson's opinion, synonymous with Yoga and the Vedic Arts. Michelle is a prolific artist who has been painting with Henna for 18 years. Her partner, Debra Fuchs Zimmerman is also a seriously dedicated artist. She is responsible for the detailing and interior design of The Body Art Barn.  Together, they paint everything and everyone. The art of Henna is so infinite, Michelle and Debra have articulated the patterning and design work known as Mehendi on tee shirts, murals, floors, permanent tattoos and much, much more. For more information visit http://thebodyartstudio.com/

The Body Art Barn is the result of Michelle's long term commitment to this ancient craft. 

"Feature Focus" by Make Up Artist Tracy Wish
Walgreens
Length of Service:  20 minutes

Choose the one feature on your face you would like to learn how best to enhance.  (This is not a full makeup application but a focus on how best to enhance a chosen feature).
Energy Healing Session
Kimberly Simmons, Energy Healing Practitioner
Length of Service:  30 minutes
Mission Statement -
" The body has the power to heal and I want to teach others how to access that power in order to achieve optimal wellness".   
Kimberly has been an Energy Healer for over 10 years, studying over 15 different modalities and continues exploring the most current trends in alternative medicine. She has created a healing modality fusing Reiki (hands on healing), Jin Shin Jyutsu ( acupressure points ), reflexology, breath work and M-Touch (hand massage). Kimberly's focus during a healing session is to teach self healing and breath work to her clients so they activate the body's ability to heal without medication and to address the emotions connected with physical illness. Kimberly is currently writing a seminar on the Seven Levels of Spiritual Enlightenment which lays out a pathway to Higher Consciousness and will be teaching in a few short months.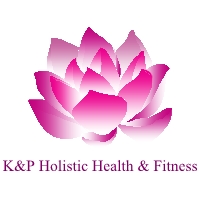 K&P Holistic Health & Fitness - "Facials by Angela"
Length of Service: 20 minutes


Mini facial performed by Angela for your enjoyment!

Readings by Valerie
Length of Service:  20 minutes
- Spiritual Reading
- Astrology Reading:  need your date, month and year of birth, time city and state
- Feng Shui Reading:  need your date, month and year of birth

Grano Pain Relief & Wellness Center
Table Massage by Maria Spear
Length of Service:  10 Minutes

Reiki Sessions by Camelia Agapescu
The Tree of Health Center
Length of Service: 30 minutes
What is Reiki?
Reiki is a spiritual healing art with roots in Japan.  It is practiced by "laying on hands" using the life force energy that flows through us and keeps us balanced - mind, body and spirit.  Reiki treatments work with our natural ability to heal.
What can Reiki help with?
Reflect, Refresh, Relax
Reflect and release any negative energy or thoughts
Refresh as you recharge yourself with positive energy and readjust your body rhythm
Relax and allow Reiki to bring your Mind, Body and Soul into balance
Reiki is a natural healing therapy that helps treat several conditions like:  cancer, heart disease, anxiety, depression, chronic pain, autism, fatigue syndrome, infertility, PTSD and more.
Still not sure?  Why not try it?  I would be honored to work with you.
BEMER Session (Bio Electro Magnetic Energy Regulator)
by Christina Gerczak + Jeanette Lauture _Willow Gait Enterprises, LLC
Length of Service: 8 minutes
Lie down and relax on our one of a kind medical device that is scientifically proven to enhance your circulation and reduce inflamation just to name a few benefits.  After only 8 minutes your body will receive the benefits of the BEMER signal that is backed both by science and NASA.
What the BEMER does is quite fascinating and the following enhancements have been documented from frequent BEMER use:
Improved blood flow and circulation
Improvement in the body's nutrient and oxygen supply/ waste disposal (detox)
Improved cardiac function
Improvement in physical fitness, endurance strength and energy
Improvements in concentration, mental acuity, stress reduction, and relaxation
Improvements in sleep

Satin Hands Treatment
by Mary Kay Consultant Sheri Marion
Length of Service:  10 minutes
Treat your hands to the award-winning Mary Kay Satin Hands Pampering Set.  This set features a protecting softener, a scrub and hand cream powered by shea butter, known to protect, enrich and soften skin.   Your hands will feel revitalized, soothed and protected.