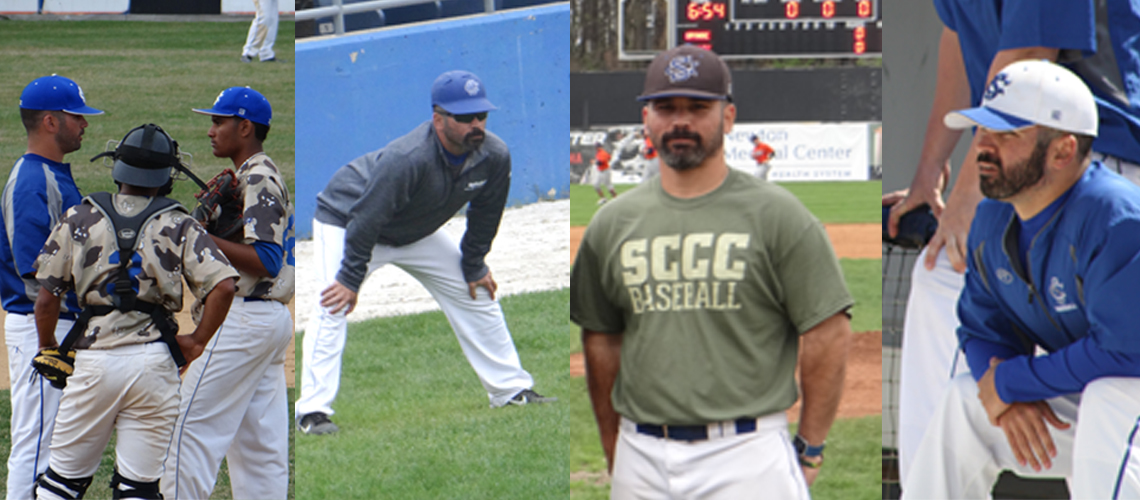 The Skylanders baseball game, against nationally-ranked Camden County Community College, proved to be an exciting event. The Skylanders captured their 9th win of the season in a nail biter of a game, with the final score of 9-8.
Not only was it a great victory, but it was also Head Coach Mehmedi's 100th win at Sussex. Mehmedi, who played for the Skylanders Baseball Team, is in his 7th year coaching for Sussex. Coach "Rom" is very excited about the accomplishment but focused on the team's success.
Mehmedi stated, "It takes a group of people to reach a milestone like this. I am certainly grateful with who I coach with and also the staff within the athletic department. Even though milestones are great to reach and strive for, beating a nationally-ranked team certainly takes the front page today. I am proud of the boys and how they battled this entire game. We are looking to keep this momentum going as we head into the weekend against Del Tech." 
Luke Steinman got the win for the Skylanders after coming in for relief and pitching 4 innings, earning 5 k's. It was Steinman's first college win. Notable hitters were Nick Grifone, who went 2-4 with a home run, and Gustavo Souza going 2-4 with a triple and 2 RBI's. Edgardo Matute got the Save.