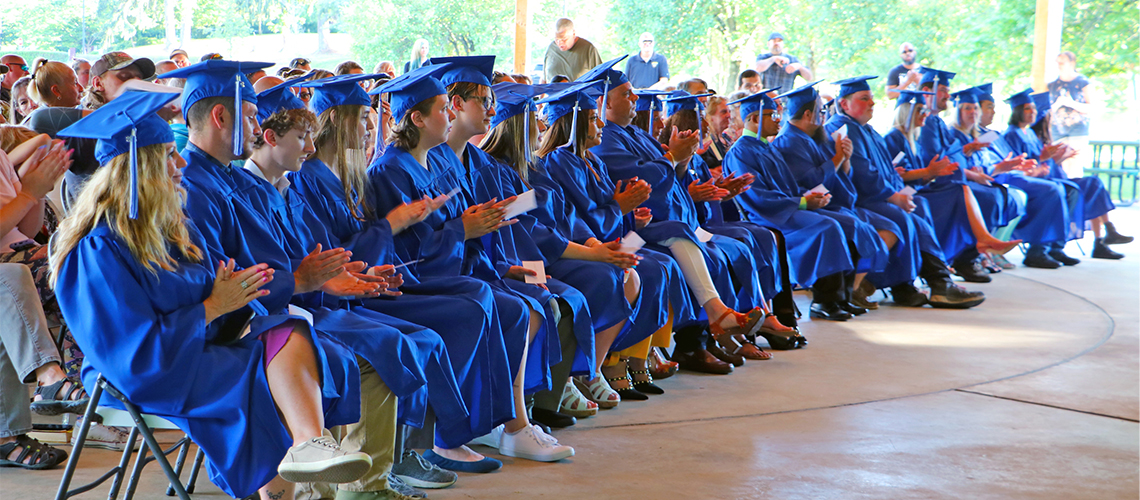 This year, Sussex County Community College (SCCC) held its first graduation ceremony on June 29th for 24 students who completed the course requirements to earn their high school diploma. This special ceremony brought family and friends together to share in this celebration.
The tuition-free High School Equivalency (HSE) program at SCCC gives an alternate path to students who want to earn their high school diploma. The program is offered in the fall for prospective students.
The free classes are designed to improve basic reading, writing, and math skills and additional science and social studies components for students preparing for the NJ High School Equivalency (HSE) exam to earn a NJ state diploma. Students who earn the NJ state HS Diploma can confidently enter college or post-secondary education or enter employment and make significant employment gains. 
"We are proud of the students who completed their degree and attained their NJ State Diploma. Celebrating their accomplishments is so important," explained Program Coordinator Sara Gorst.
Prospective students are welcome to enroll in the ABE/HSE Program. Registration is taking place throughout August. The number to call for registration is (973) 300-2158 or (973) 370-5770 or email hse@sussex.edu.
Pictured: Students in the HSE program at SCCC celebrate their accomplishments with a graduation ceremony.