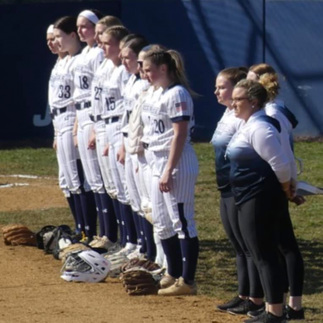 Jamie Borger is a remarkable individual who holds the position as the Director of Student Success and Advising at Sussex County Community College. Her primary goal is to assist students in achieving their academic and personal success. She previously served as the SCCC Student Success Coach and Coordinator of Women's Athletics before being promoted to this position.
As Director, Borger oversees the Admissions Office, academic planning and advising, student accessibility services, veterans services, International student advisement, personal counseling, and transfer services. Her educational background has equipped her with a deep understanding of the challenges faced by students and the strategies required to overcome them. Moreover, her empathetic nature allows her to connect with students personally and offers valuable guidance tailored to their unique circumstances.
Borger is pivotal in overseeing the SCCC's student support services. She leads a dedicated team of advisors, counselors, and mentors who work collaboratively to provide comprehensive support to students throughout their academic journey. She ensures that students have access to the resources they need to thrive academically, emotionally, and socially.
Regularly attending student events, orientation, and academic forums, Borger can always be found actively engaging with students. She is also the Head Softball Coach for the Skylanders and is entering her 6th season with the team. In the classroom in her offseason, she teaches SCCC's Foundations for Success course. A strong advocate for college excellence, Borger works closely with all SCCC students, staff, faculty, and community members. 
Borger is a highly educated individual, holding a Master's in Education. She received her Bachelor of Science from East Stroudsburg University, where she serves as the Director on the Alumni Board of Directors. She received her Master of Science from California University (now Penn West University). As a strong advocate for higher education, Borger is continuing her education and is an Ed.D. candidate for her Doctorate Degree in Educational Leadership from Liberty University.
Borger is an exceptional Director at SCCC. Through her expertise, compassion, and tireless efforts, she has transformed students' lives, enabling them to reach their full potential and succeed academically and personally.
Pictured: Jamie Borger leads her team to victory on and off the field.