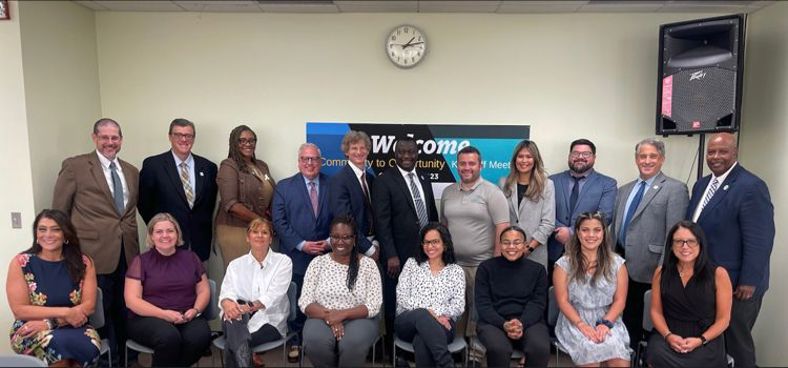 Sussex County Community College is pleased to announce that it has been selected by The Tepper Foundation to participate in the Community to Opportunity: Building Community to Expand Opportunity Initiative with the New Jersey Council of County Colleges.
As a Community to Opportunity College, Sussex County Community College joins a statewide
professional learning community, supported by The Tepper Foundation and led by the New Jersey Council of County Colleges. This will expand the College's ability to meet students' basic needs by strengthening a culture of care in an effort to ensure students complete post-secondary degrees and credentials that lead to jobs and careers that provide economic mobility. Sussex County Community College's participation in Community to Opportunity will help shape a national model of how community colleges, state and local government, community and faith-based organizations, and others, can work together to advance community college student success.
"We are so fortunate to be one of four schools selected in the state for this program and would like to thank the Tepper Foundation for this support," said Dr. Cory Homer, Vice President of Student Success.  "As an open-access community college, it is our Mission to continually respond to student needs and to be at the forefront of student success initiatives."
As a participant in Year One of Community to Opportunity, SCCC will receive $80,000 of Tepper Foundation funding to support the work of the Community to Opportunity Team and any strategies and activities the College develops and implements.
The Tepper Foundation and the New Jersey Council of County Colleges hosted the Community to Opportunity Kick-Off Event on October 4th.