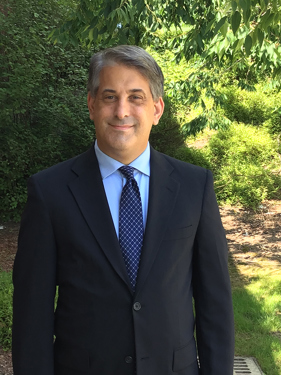 I am thrilled to introduce myself to you as the new Executive Director of the SCCC Foundation.
Since my arrival in August, I have been amazed by the caring and supportive atmosphere shared by the entire SCCC community of administrators, faculty, staff, and volunteers.  With every conversation, I learn more about the College, as well as the great opportunities and challenges that lie ahead.  

A little bit on my professional fundraising background, I have 27 years of experience in a higher education setting. In addition, I have been a resident of Sussex County for 20 years and have been committed to public service.  During my time in Sussex County, I have established strong relationships with those who lead development, change, and growth in our region. I feel that my professional skills and personal experiences have led me to this opportunity to serve Sussex County Community College. The future for SCCC is bright, and it is one of the top reasons I wanted to serve as Executive Director of the Foundation. Reaching our full future potential is possible as the Foundation reaches out to alumni, community stakeholders, and business leaders to strengthen their relationship with the College. I strongly believe that through relationship building and communication, we will together find the needs of the College that will bring out the passion of our supporters.
I look forward to working with the SCCC community as together we fulfill our mission and reach our potential. 
If you have any questions or need any additional information, please contact me directly at (973)300-2173 or skula@sussex.edu.

All the best!
Stan Kula