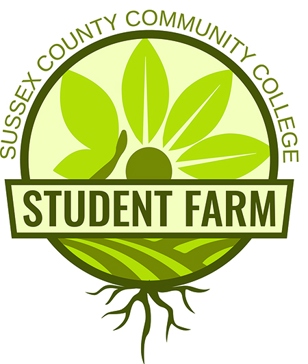 The student farm project at Sussex County Community College embraces Innovation - one of the College's core values. The SCCC Student Farm is fostering a risk-taking, pathfinding, and action-oriented culture by empowering students in our changing world.
Is Agriculture really changing? YES, changing in ways that positively influence our world. Agriculture is no longer a field of old patterns and behaviors, instead, it's experienced farmers alongside new farmers who are engaged in a significant profession with exciting information emerging all the time. Together we are changing agriculture paradigms.
Donate produce through LocalShare, a program of the Foodshed Alliance in which gleaners help harvest unwanted farm produce, and donate it to local food banks.
Invest in the growing needs of the SCCC Student Farm and support the salary of SCCC Student Farm Interns, scholarships, and much more.
Steward the SOIL. We will care for the land and the soil for generations to come!
Partnerships In addition to our commitment to student success, SCCC is dedicated to partnerships and relationships in our community that strengthen the College's role within economic development for Sussex County.
The Foodshed Alliance's Sustainable Agriculture Enterprise (SAgE) is an opportunity for our student community to learn, be innovative and practice resilient and organic agriculture as New Jersey's Future Farmers will face a sincere challenge to grow enough food for our ever-changing world.
Vision
SCCC Agriculture School has a vision of developing a robust student-run farm that will equip students with the tools they need to approach agricultural and horticultural practices, businesses, and employment with deliberate consideration for both economics and ecology.
Objectives
SCCC Agriculture School's number one goal is rooted in student success. SCCC Agricultural Business and Horticultural Science programs provide students with quality learning opportunities needed for transfer, employment, and lifelong learning.