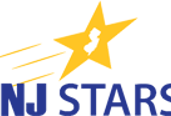 The New Jersey Student Tuition Assistance Reward Scholarship (NJ STARS) Program is a scholarship program created by the State of New Jersey that provides New Jersey's highest achieving students Free Tuition and approved fees; less any State and/or Federal grants and scholarships, for up to five semesters enrollment at their home county college.
Please review the Fact Sheets for specific groups of students. Please select the Fact Sheet that corresponds to your status. NJ Student Tuition Assistance Reward Scholarship (NJSTARS)
Students who take advantage of the NJ STARS and plan to transfer to a four-year public institution in New Jersey may also qualify for a tuition-free education through NJ STARS II.
You must first apply for all need-based federal by completing the Free Application for Federal Student Aid (FAFSA).
Indicate the Sussex County Community College federal school code 025688, when completing the FAFSA.
View the FAFSA Application DEADLINES to qualify for NJ STARS scholarship.
For additional NJ STARS, Terms & Conditions view the NJ STARS brochure.
For more information, contact the Admissions Office at 973-300–2223 or email admissions@sussex.edu
NJ STARS is subject to New Jersey state appropriations and budget. Sussex is not responsible for New Jersey state changes within the program that may affect student eligibility.