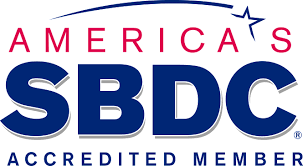 Northwest NJSBDC provides and/or sponsors a full repertoire of webinars, seminars, conferences, and custom training options.  
NJBIA Grant-Funded Employee Training – Remote-Live Zoom format
Sussex County Community College is proud to announce the availability of grant-funded virtual training for employees of NJ-based businesses and non-profit organizations, including small business owner-operators. This program, a partnership between the New Jersey Business & Industry Association (NJBIA), the State's community colleges, and the NJ Department of Labor and Workforce Development, makes this grant-funded training opportunity available.
Participation Requirements:
All participants must be registered before the first day of class. The Employer's FEIN/Tax ID number is required at registration.
Grant reimbursement for the cost of providing this training, which is the provision that allows training to companies/organizations at no cost, is contingent upon attendance. Thus, the failure of any employee to attend, once registered and without at least five business days notice, will result in your company incurring an invoice for the regular cost of this training, for each absent, registered employee. If an employee(s) is unable to attend a session, we encourage you to provide an alternate employee(s) to participate in the stead of the initially registered employee(s). If an alternate is provided who meets the attendance requirements, even with less than five days' notice, your company will not incur the cost of training.
Employees must attend all scheduled hours of training and paid their usual hourly wage while they attend training.
OPEN ENROLLMENT REGISTRATION
Call (973) 300-2132 for more information.
Grant supported workshops include the following:
Basic Communications Verbal
Basic Communications Writing
Basic Communications in Leadership Skills & Problem Solving
Basic Communications in the Art of Listening & Resolving Conflict
Basic Communications in Emotional Intelligence & Overcoming Workplace Negativity)
Microsoft Word Level I & II (Microsoft Office 2016)
Microsoft Excel Level I & II (Microsoft Office 2016)
Microsoft Excel Level II